Last updated August 8th, 2023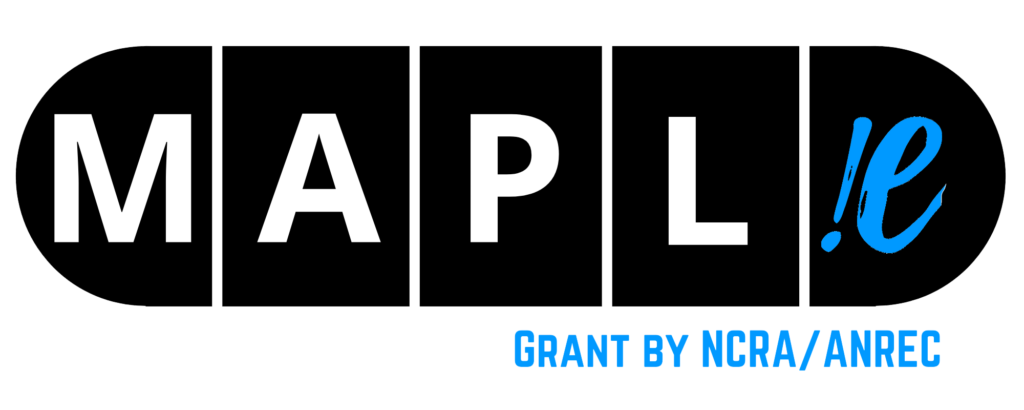 What is it?
!earshot Distro partners up with provincial and national music associations to bring you the MAPL!e Grant Program. The MAPL!e Grant offers association's members access to !earshot distro at a discounted rate, with the chance to receive a 25% to 50% discount to the system! We are offering this to all music associations, including local chapters and genre-based groups. 
The MAPL!e Grant Program is coming back August 1st, 2023 to July 31st 2024!
Here are the names of the associations taking part in the promotion:
Manitoba Music
MMF Canada
Alberta Music
SaskMusic
Music New Brunswick
Indie Week
Music BC
AFM/CFM Local 820
Music PEI
Folk Music Ontario
Music Yukon
Music NL
Music Nova Scotia
Women in Music Canada
Regina Musicians Association
East Coast Music Association
The list is always growing, follow on social media for updates!
*You can find the discount code by accessing your account within the association. If you're part of an association that is not on this list, let them know about the promotion and we will be happy to set them up! 
Step by Step for members to follow:
Create/Log in into their

https://earshot-distro.ca/

account 

Follow the upload process, if there is any questions they can follow our

tutorial 

When it is time to pay, apply the Discount Code on the 2nd screen of the checkout:

CODE AVAILABLE VIA YOUR ASSOCIATION MEMBERSHIP LOGIN OR EMAIL

Discount code will be valid from August 1st, 2023 to July 31st, 2024)
Why?
We know artists are struggling to share their music even 3 years after COVID-19 (most stations are not accepting CDs), there is no cheap distribution system (commercial alternatives cost $500+) and we want to reduce the environmental impact of mailing content.  As such, we have teamed up with a handful of the national and provincial associations to offer this great opportunity to all musicians in Canada. 
The NCRA / ANREC recognizes the need to support under-represented artists and musicians and has introduced self-identification to help with discoverability, as of right now there are: 
2,308 QueerCon
5,628 FemCon
1,665 IndigenousCon
828 FrancoCon
1,546 BlackCon
ALL self identified uploads and made to increase discoverability.
Artists may choose to self-identify for discoverability or drill down into all the sub and hyper genres for unique music styles. The CRTC requires radio to use a set of music and spoken word content categories as a way for programmers to highlight local content and musicians. Our sector faces challenges including the geography, loss of live venues and the drastic loss of the local print publications which were key to seeking out our new music and features of artists. The internet improves reach but not locality. Local and diverse content can get lost in the vastness of the internet, especially related to music – moving us to support under-represented artists in this fashion.
!earshot-Distro has the benefits of carbon reduction with no packaging or transport waste, as well as expanded access to content online without taking up increasingly expensive storage space at stations.
Previously
2022 Summary –  The latest MAPL!e Grant Program took place from August 1st, 2022 to December 31st, 2022. A noticeable change was made this year, the music associations could either choose to give artists a 50% discount by offering a coupon code OR offer their members a 25% discount with a referral code which will then come back to the association.  This was done so that no matter if an artist had signed up in the past they could get the full 50% discount by using the code since the referral code is only a one time use when you first sign up. Overall the program was successful as the main focus was to reward the partnership between our sector and the music associations and their artists who are looking to try the system or continue supporting it.
2021-2022 Summary –  The second MAPL!e Grant took place from August 1st, 2021 to January 31st, 2022. This time around offering associations the opportunity to receive 25% of upload sales or to give their members a 50% discount, since it was not sustainable to keep offering free uploads like the year before. Overall the program was somewhat successful, increasing the number of songs in the system by 194, and with that an increase of new accounts of about 6%. 
2020-2021 Summary – The first MAPL!e Grant took place from November 2020 to March 2021. It was such a success that by artists demands the program was extended until April 30th, 2021, with over $20,000 being offered for free uploads to 450 new users who uploaded approximately 4,000 songs into the system at no cost. We hosted approximately 15 different training sessions, often partnering with the provincial or national associations. We presented to an estimated 800 participants between November 1st and April 28th.
About the NCRA/ANREC:
The National Campus and Community Radio Association/L'Association nationale des radios étudiantes et communautaires ("NCRA/ANREC") is a not-for-profit national association working to recognize, support, and encourage volunteer-based, non-profit, public-access campus, community and native radio broadcasters in Canada. We provide advice and advocacy for individual campus and community ("c/c") stations and conduct lobbying and policy development initiatives with a view to advancing the role and increasing the effectiveness of our sector. Our goals are to ensure stability and support for individual stations and to promote the long-term growth and effectiveness of the sector. The NCRA/ANREC currently has 125 member stations.