We will be hosting another training session on how to upload Programs to !earshot Distro and how stations can access them on November 21st at 2pm EST over at meeting.ncra.ca. Please feel free to join and ask any questions you may have.
Updated June 28th, 2022
Referral Code Instructions: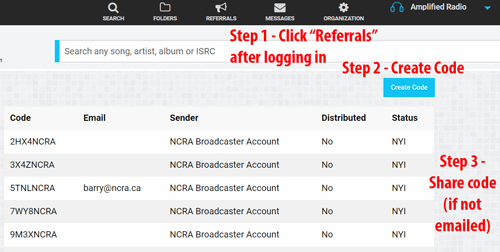 Adding Staff Instructions: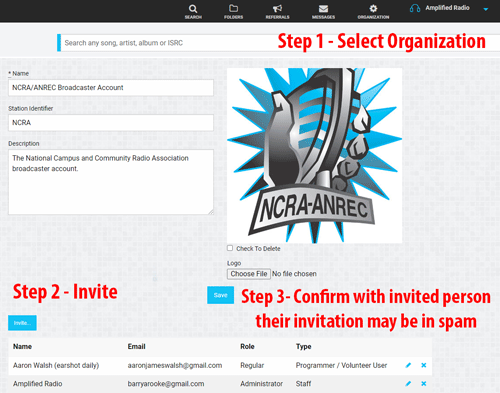 These videos contain a basic overview of some of the key functionalities of broadcasters within the !eDDS. More in-depth information can be found within the broadcast user guide.


Video 1: Walk-thru and Q&A Dec 2020

CLICK TO VISIT YOUTUBE


Video 2: Organizational Settings, Referral System, Account Information

Video 3: Search, Advanced Search Filters, Saved Searches

Video 4: Song Details, Review Later, Folders, Tags